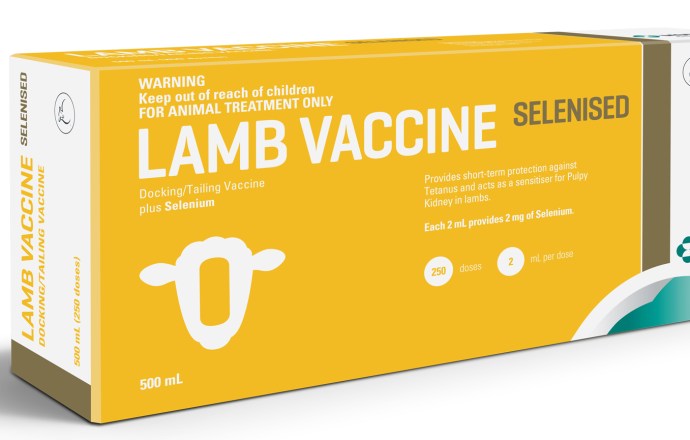 Clostridial vaccine for sheep.
Active Ingredients
Clostridium perfringens (type D) toxoid, and tetanus antitoxin; 1mg/mL selenium
Indications
LAMB VACCINE Selenised provides lambs with immediate short term Tetanus protection to lambs and short term Pulpy Kidney protection 10 days after vaccination. Selenium can treat and prevent selenium responsive diseases such as white muscle disease and prevent infertility as well as improve growth rates and wool production.
Dosage
Vaccinate subcutaneously in the anterior (front) half of the neck.
Lambs: 2mL
Withholding Period
Nil
---
ACVM No: A1011

Additional Information
Pack Size: 250 mL
Bar Code: 9 415116 041648
Pack Size: 500 mL
Bar Code: 9 415116 034046
Further Details
Visit the MSD Animal Health Sheep Vaccines website for more information on Lamb Vaccine