MSD Animal Health & Allflex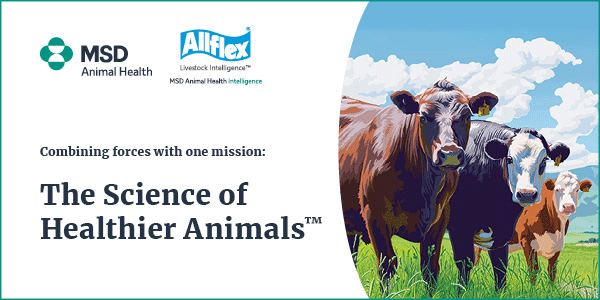 MSD Animal Health and Allflex are now operating as one team following the purchase of Allflex by MSD in 2019.
Having operated independently initially, our teams have now combined forces as one operating unit. With the combined MSD and Allflex field staff servicing customers' needs both on-farm and supporting veterinary clinics and retail stores, our teams are aligned and guided by one mission, 'The Science of Healthier Animals™.
Together, Allflex and MSD offer a comprehensive suite of market leading animal health and management products connected through identification, traceability, automation and monitoring solutions. These solutions are a direct result of a drive to help New Zealand farmers produce first class products on the world stage — now and in the future.
New Zealand Business Lead, Pauline Calvert says "Central to our business is producing world-class products and services. To achieve this we invest heavily in the research and development of our products to advance disease prevention, animal health, on-farm efficiency, productivity and profitability and rely on an attitude of constant improvement"
"The expertise of our local team is also critical as is working closely with both our reseller network and New Zealand farmers to ensure we deliver products and services which are made for New Zealand's unique conditions."
For a taste of our combined business offerings please refer to the brochures below and should you require more information please contact our Customer Services team on 0800 800 543.
Specialist Cattle Products
Specialist Sheep Products